GALERY PEDRO OLAYO [FILHO]
CONVENTO SÃO FRANCISCO
MONDAY TO SUNDAY
3PM—8PM

CURATOR
LUÍS VASCONCELOS
WE, EUROPEANS
EXHIBITION PRODUCED IN THE CONTEXT OF THE EUROPEAN SEMESTER. EUROPE IN COIMBRA 2021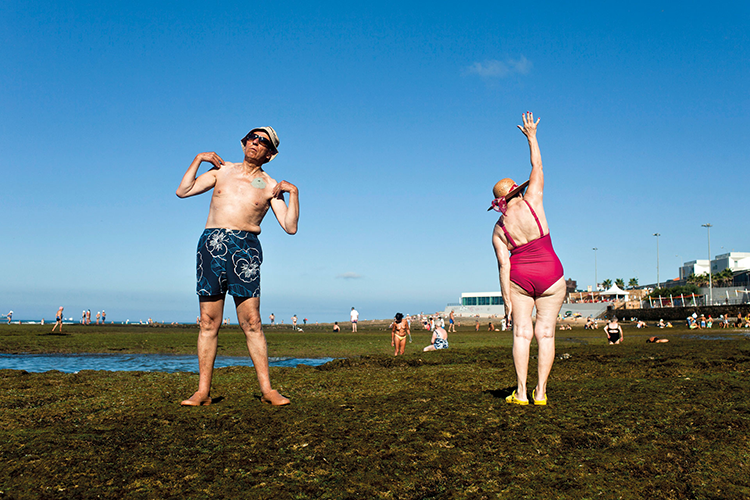 NELSON D'AIRES
PAULO ALEGRIA
SEBASTIÃO ALMEIDA
RODRIGO ANTUNES
AUGUSTO BRÁZIO
ANA BRÍGIDA
RODRIGO CABRITA
ARLINDO CAMACHO
JOSÉ CARLOS CARVALHO
BRUNO SIMÕES CASTANHEIRA
LEONEL DE CASTRO
BRUNO COLAÇO
MÁRIO CRUZ
PEDRO CUNHA
GONÇALO DELGADO
NACHO DOCE
JOSÉ FERREIRA
ARTUR MACHADO
JOSÉ SARMENTO MATOS
RICARDO MEIRELES
TIAGO MIRANDA
JORGE MONTEIRO
PATRÍCIA MELO MOREIRA
RUI OLIVEIRA
OCTÁVIO PASSOS
GUILLAUME PAZAT
ANTÓNIO PEDROSA
PAULO PIMENTA
JOÃO CARVALHO PINA
JOÃO PORFÍRIO
LUÍS PRETO
MIGUEL PROENÇA
DANIEL ROCHA
ENRIC VIVES RUBIO
FRANCISCO SALGUEIRO
ANTÓNIO PEDRO SANTOS
RUI DUARTE SILVA
ÁGATA XAVIER

THE UNIVERSAL IS THE LOCAL WITHOUT WALLS
MIGUEL TORGA

After the catastrophe of the Second World War, the Europe beyond the Pyrenees was rebuilding itself putting forth a project of peace, social justice, and citizenship. The Portuguese, however, were still under the imposition of that unfortunate vision, the so-called "proudly alone."
The Portuguese first became Europeans beyond borders. First in the new odysseys that prompt them to journey beyond the Pyrenees to where, they believed, the 'real' Europe existed – to where the dictatorship at home was forcing them to go.
With freedom regained, and as the fog of the Empire lifted, Europe then became our new destiny. We then found ourselves deeply European inside our own borders while part of a larger community that we saw as full of prosperity, solidarity, and a safeguard of democracy.
We still dreamed of Europe and Europe was already here: in the cities we used to live in, in the fields we were plowing, in the trawlers that made out to the sea, in the songs with which we sublimate our eternal longing, or in the traditions, beliefs, and masks of our multiple identities. Europe was already inside, in the progress that freedom sowed, in shared dreams and pains, in the threats of viruses and hatreds, in the victims of the endless financial crises, in the ecological crisis that scorches the land we inhabit, in the inequities that divide us, or in the despair of seeking refuge. But it was also in the shared utopia of a united, demo- cratic, and fraternal Europe. Whatever is revealed to us through the sensible and humane 'look' of the photographers of We, Europeans comes summoned in that tender, supportive embrace that glorifies the bedrock of human life.
As Torga would put it, Europe is, after all, Portugal without walls.
Europe is World, and each day more and more Worldly. And it starts right here not only in the diversity knitted from the old empire, but also in each of us as the descendants and inheritors of all the civilizations that have sprung in these lands throu- ghout the centuries.
To be Portuguese is to be Europe and to be World, because without being Worldly we can never be Europeans.
Álvaro Vasconcelos / January 2021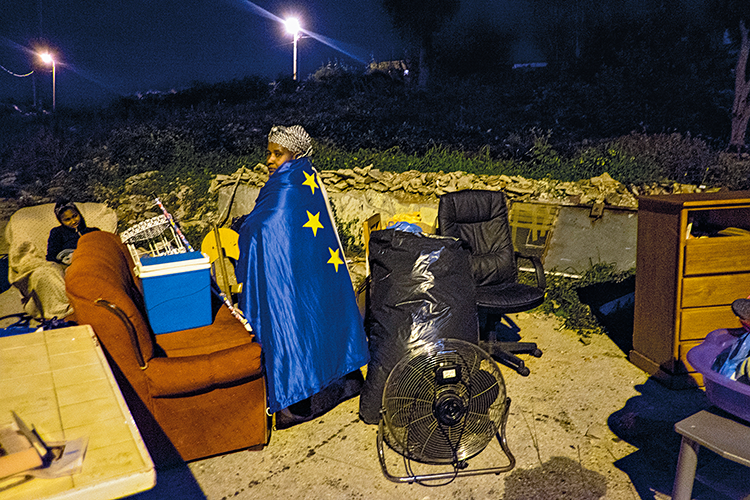 COIMBRA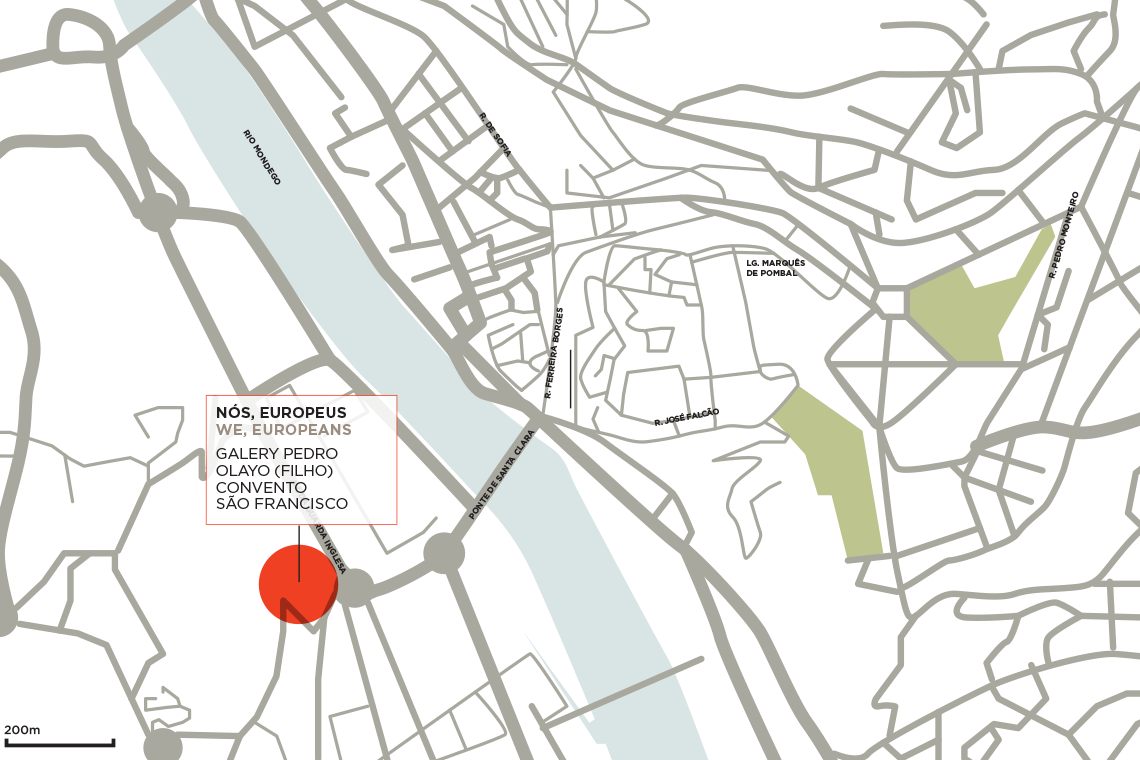 CREDITS
CURATOR
LUÍS VASCONCELOS
TEXT
ÁLVARO VASCONCELOS
EXHIBITION DESIGN
SUSANA CRUZ
WEBSITE
PAULO CRUZ
TRANSLATION
VERA BAETA
PROOFREADING
SUSANA BAETA
INSTAGRAM
HENRIQUE MALHA
PHOTOGRAPHY POST-PRODUCTION
JOSÉ FRANCISCO
PHOTO PRINTING [EXHIBITIONS]
PEDRO LEITE
OTHER PRINTING
IMPREVISTAS