This award, the only one in this area in Portugal, is promoted by ESTAÇÃO IMAGEM in partnership with the Town Hall in Mora and took place for the third consecutive year; it is open to participation of Portuguese photojournalists as well as those from PALOP countries and Galicia, as well as foreigners living in Portugal or in PALOP countries.
RTP, Agência Lusa, the newspaper Público and the weekly economic magazine Expansão, from Angola, are our media partners.
The aim of the award is to enhance the photographic report, and were subject to contest 427 reports chosen from work done by 132 photojournalists for the press in 2011.
In this third edition the president of the Jury was Emilio Morenatti, photojournalist of the year 2010 by National Press Photographers Association, and the other members were the photojournalist Patrick Baz, editor for the Middle East from France Press and three photo editors who are not photographers: Marion Durand from Newsweek magazine, Frédérique Babin, ex-Le Monde Magazine and Arianna Rinaldo from Ojodepez, a photography magazine.
The winners were announced at a public ceremony held at Mora, a town in Alentejo, on the 14th April, followed by a conference with the winners and members of the jury, who explained the reasons for their choices.
The award is divided into six categories: news, everyday life, art and shows, environment, set of portraits and sports. Among all the reports in competition, the jury chose the winner of the award ESTAÇÃO IMAGEM | MORA 2012. From the applicants to the grant, the Jury voted for Nelson d'Aires and his project "Álbum de Família | A memória de Mora, whose work will be published in book and showed at the prize ceremony the next edition.
At the same time as the delivery of prizes, there took place the presentation of the book and the exhibition opening of the work "Lean Culture", by Paulo Alegria, grant 2011.
As a natural consequence of this award, the winning prizes were on display, at Centro Português de Fotografia , in Porto from June, 16th on. There will follow other exhibitions in several parts of the country.
Official Partner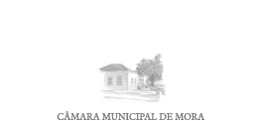 Media Partners

Support