A story on the social catastrophe triggered by the economic crisis in Greece is the big winner of this year's edition of the award ESTAÇÃO IMAGEM | MORA. The photos are by Bruno Simões Castanheira a freelance photojournalist who decided to go to Greece at the height of popular protest.
Besides the grand prize, the jury distinguish between reports over 18 492 submitted to the competition by 167 photojournalists, a total of more than six thousand pictures. "It was not easy as it was to choose between many good stories," said jury chairman. Elizabeth Biondi also highlighted the fact that many of the papers evidencing "perspectives approach that go beyond the typical view of journalists, which is always a very pleasant surprise."
ESTAÇÃO IMAGEM | MORA, still assigns a grant to conduct a study on the Alentejo, which will result in a book and an exhibition to present at the next contest. Among the 21 candidates examined, the jury chose the project "Big Game" presented by António Pedrosa.
The prize for photojournalism is the only of its kind in Portugal and held for the fourth consecutive year. The jury, as in previous editions by leading figures on the international scene of photojournalism, was formed, Elizabeth Biondi, Jim Casper, Maurício Lima and Paul Hanna.
It is noted that, as in other years, the competition has the support and sponsorship of the Municipality of Mora, RTP, Lusa, Público and weekly Expansão of Angola, as partners media.
Among the articles analyzed, the president of the jury highlights the "many stories related to Portuguese traditions," works that considered as "Really good and very interesting." If I had to make a repair to photojournalists Portuguese, Elizabeth Biondi recommended them "that were better editors of their own work." It is saying, "do not just get good pictures, it is also essential that you can tell a good story."
Official Partner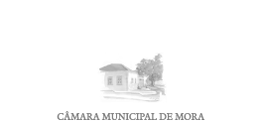 Media Partners

Support