It was my first trip to Portugal. I had been invited to be on the head of the jury for the 2013 ESTAÇÃO IMAGEM | MORA photojournalism award. When I arrived in Lisbon I immediately took a great liking to the city. A few days later the jury gathered in Mora. After my first walk through town I was happy to be there but when I found out how this small community embraced photography and how it supports the efforts of my hosts, the founders of ESTAÇÃO IMAGEM | MORA lead by Luís Vasconcelos, I fell in love with it.
No two juries are alike and each in its own way makes a statement by the recognition it gives to the nominated stories and the photographers. This year it was a divers but cohesive group of individual judges who after two days of intense viewing agreed that photojournalism in Portugal is well and alive. Each year there are one or two subjects that lead in number of entries. In 2013 it was the economic crisis in Europe. It was remarkable and refreshing how this subject was documented in many different ways, unfinished empty housing, on TV screens, with portraits, and through family life.
We awarded ESTAÇÃO IMAGEM | MORA prize to Bruno Simões Castanheira whose excellent in-depth story on the Greek economic crisis dazzled us with its complexity and superb visual execution. Each image addressed one particular aspect of the economic problem and its social consequences, and each individual picture was perfect in composition and execution. It is a superbly crafted story with high emotional content.
While in Mora we visually traveled the world. Photography took us to many countries, to South America, Cuba & North Africa and we were confronted with troubling issues in many places. However, not all stories focused on the dark side of world affairs. We were charmed by a story of napping Indian taxi drivers and loved African football. The images were black & white & color, or alternated both within a story. We saw classical photojournalism but also less traditional documentary work with a more personalized approach. And to our great relief, the problematic issue of digital manipulation did not present any difficulty for the jury.
All in all, we were impressed by a general high standard of the entries, particularly in Contemporary Issues and Daily Life categories. Yet there was also sadness. A number newspapers and magazines had folded last year, or had become leaner, which means less places for photographers to publish their stories, and/or photographers losing their staff jobs or assignments. It is a troubling reality. This is why there is all the more reason for Estação Imagem and the town of Mora to continue their work on behalf of Portuguese photography and for the jury to pay tribute to them.
ELIZABETH BIONDI
April 2013
Official Partner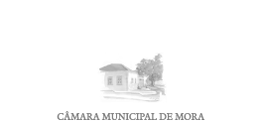 Media Partners

Support