In the past two years I had the privilege to judge a number of photo contests and to me they are equally important because they serve the same purposes: to discover new talent or honor the well-known, to shed light on the importance of photojournalism to the new challenges of the media, and to explore new ways of visual-story telling.
For the 2017 edition in Viana do Castelo, I had the pleasure to share the judging with three outstanding professionals – Bénédicte Kurzen, Tyler Hicks, Andrei Polikanov – who were open-minded, fair and demanding in what quality is concerned. We come from different backgrounds and different job experiences, but we mostly agreed to select the best photos and never got stuck in futile arguments. I admit that my knowledge of Portuguese contemporary photography is limited, to say the least. The judging is anonymous but now I know the names behind the photos and so much talent: the originality of João Carvalho Pina to show a different Rio during the Olympic Games, the daring eye of Jesús Madriñán in his portraits, the multiple facets of Ana Brígida, the photo-witnessing of a drama by Felipe Carnotto.
One of the most rewarding categories to judge is the grant for a photography project because it helps a photographer and also because there a little gamble in the process. We looked carefully at all the projects and at the work of each photographer. This year the winner is Leonel de Castro with his proposal to tell us about the changes on the sea shores and among workers of the sea. A good reason to come back in 2018 and to see the results.
I want to thank Luís Vasconcelos and Bruno Portela for their incredible kindness and devotion to the photo award, to all the staff of ESTAçÂO IMAGEM also so warm and efficient. Last but not least, to the city of Viana do Castelo and José Maria Costa.
As a last note, I would urge photographers to participate in even bigger numbers next year to show how vibrant and dynamic photojournalism is in Portugal.
FRANCIS KOHN
April 201
Official Partner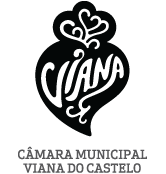 Sponsors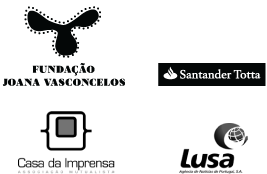 Media Partners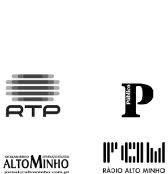 Support
Partnerships