COIMBRA COMMENDS ITSELF TO PHOTOGRAPHY
From mid-April until end of May 2018, Coimbra hosted Estação Imagem's awards in photojournalism. For several weeks, the city became literally enmeshed with the art of photography and image. The activities were part of the programme brought in by ESTAÇÃO IMAGEM AWARD 2018 COIMBRA – a competition produced by Estação Imagem dedicated to award top quality reports in photojournalism. The city of the Mondego River set the stage for this year's event and commended itself to Photography by welcoming a rich programme of activities.
We highlight the presence of the jury of the competition – settled in Coimbra for a week, the team of internationally renowned photographers headed by Santiago Lyon (current director of editorial contents at Adobe and jury head of World Press Photo 2013) included Sara Naomi Lewkowicz (American photojournalist, winner of several awards and grants and two-time winner at the World Press Photo), Marco Longari (Agence France-Press chief photographer for Africa), and Tanya Habjouqa (documentary photographer from Jordan specialised in the Middle East and also a prize winner at the World Press Photo).
Opening in tandem on April 17th in varied spaces across the city, 9 exhibitions showcasing the works of several photographers could be visited until late May. Sala da Cidade (old canteen of Santa Cruz) hosted A Wild Life, a retrospective on the work of Michael Nichols created by Visa pour l'Image 2017 with the support of Canon. Michael Nichols is one of the most awarded photographers by National Geographic. The other exhibitions were: Unless We Die by Marco Longari, White Angel by Niels Ackermann, Christians of Lebanon by Patrick Baz, Berbers of Morocco by Ferhat Bouda, Widowhood by Amy Toensing, The Three by Isadora Kosofsky, TalibEs by Mário Cruz, and Archipelago by João Ferreira. These exhibitions took place in a number of venues, namely at Pedro Olayo (filho) Gallery/São Francisco Convent, at the Science Museum, at the Old Academic Prison of the Joanina Library, at CAPC – Espaço Sereia, also at Casa Municipal da Cultura, and Edifício Chiado.
At the CAPC – Espaço Sereia's auditorium we had slideshows of photo reports produced by France Press, Reuters, Associated Press, Getty Images, Lensculture, Noor, USA Today, EPA-EFE, Paula Bronstein, Stanley Green, Francesco Zizola, Sara Naomi Lewkowicz, among many others. Between the 17th and 20th of April, we also had screenings of several documentary films from DocLisboa and Midas Filmes at Blackbox, São Francisco Convent.
The workshops ran between 18-20th of April at Casa Municipal da Cultura and were coordinated by Maria Mann (Editing in Photography) and Horácio Villalobos (Photographic Reporting) with the participation of Patrick Baz/AFP, Ferhat Bouda/VU, Francisco Leong/AFP, and Paulo Novais/Lusa.
The ceremony for the announcement and awarding of the winners of the ESTAÇÃO IMAGEM AWARD 2018 COIMBRA was held at the Old Church of São Francisco Convent on April 21st, followed by a short conference with the jury. The programme in Coimbra signals its closing with one final exhibition showcasing all the prize-winning photos coming out of the photojournalism award's 9th edition. The exhibition could be visited between 2-10th of June in the Pedro Olayo (filho) Gallery at the Convent of São Francisco.
Co-Organisation

Sponsors

Media Partners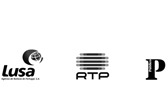 Support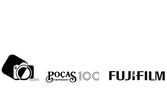 Partnerships