The photo festivals and awards are precious moments and events for photojournalism: they represent rare occasions for all the photographers who have made the difficult choice of documenting and witnessing our times, and have committed themselves to show their work, share it, seeing it on display, published and rewarded.
Therefore, we, the members of the Jury of this 10th edition of Estação Imagem Awards, Michael Kamber, George Steinmetz, Darrin Zammit Lupi and myself, with a great deal of enthusiasm, humility and respect, have examined the photos and reportages which have been submitted this year.
Stories of men, women, community life, dramatic or happy news, traditional, cultural, environmental issues… all the elements that make up the mosaic of the world we live in were present.
So, it has been a rare opportunity to make a pause, for a few days, and observe closely our times through the work of the photographers.
Furthermore, it felt odd to see unfolding, before our eyes, such an array of excerpts, as many stills from a film which, at the same time, carries on its crazy path.
To put on hold the mad run of history, for a moment, in order to take the time to observe, study and understand it, that is the utter strength and meaning of photojournalism.
It is often said that 'what one doesn't see, does not exist' or that 'what is not recorded does not remain'. Again, here is where photographers find their very essence and why we need them: to show the world what they have seen, so that it may 'exist'; to capture and freeze it, so that it can last.
In this day and age, when all happens increasingly quicker and the evolutions of our societies speed up at such a fast pace that if often becomes difficult to follow, we, more than ever, need some of us to take the time and the commitment to witness and document the world in order to help us broaden our knowledge, understand it and reflect upon it. To look and to see as 'food for thought', that is what photographers do.
Besides having become, perhaps unprecedently, indispensable, they have, for sure, never been as deserving: to be a photojournalist today is, more than ever, difficult – economically, politically, and physically.
Let us express here our warm appreciation to them, as well as to the whole team of Estação Imagem.
Respect!
STÉPHANE ARNAUD
May 2019
Co-Organisation

Sponsors

Media Partners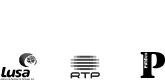 Support

Partnerships
EXPOSIÇÕES



DOCUMENTÁRIOS



OFICINA



CONFERÊNCIA



MERCADO DO LIVRO

CONSULTORIA EM VINHOS

FOTOJORNALISMO INTERNACIONAL