Unique in its genre in Portugal, the award is promoted by ESTAÇÃO IMAGEM in partnership with the Mora Town Council and is open to photojournalists from Portugal and Portuguese speaking African countries as well as to foreigners residing in these territories.
RTP and Lusa Agency are our media partners and we also count with the support of the Portuguese Centre of Photography, the Fluviarium in Mora, and Solar dos Lilases.
The competition aims to promote documentary-photography's report in a context where this journalistic genre is given less and less room in the national news outlets. The sheer number of participants is a tell-tale sign of the importance of these types of initiatives.
In this first edition we had 190 photojournalists submitting a total of 636 reports containing images coming out of their works produced for news outlets throughout the year 2009.
World Press Photo's head of jury of this same year, Ayperi Karabuda Ecer, agreed to come to Portugal and head the jury of the award. Karabuda Ecer is vice-president at Reuters Pictures, one of the most important news agencies internationally. Accompanying her, we also had the photojournalist Francesco Zizola, eight-times awarded by World Press Photo; Magdalena Herrera, photography director of the French magazine Geo, and also the European coordinator of photography for The New York Times, Daphné Anglès.
The jury met in Mora between the 21st and the 24th of April and the winners were announced in a public ceremony held in that town in Alentejo on the 24th of April. On the 25th, the jury participated in a conference where we got to learn the criteria and reasons behind their choosing.

The competition was divided in seven categories: News, Daily Life, Portrait, Sports, Arts and Shows, Nature, and Elections. Each winner in each category received 2,500 Euros. From all the competing reports, the jury chose the overall prize winner of ESTAÇÃO IMAGEM 2010 | MORA, a prize amounting to 7,500 Euros.

The jury also selected a winner amongst the 32 competing projects for the Grant ESTAÇÃO IMAGEM | MORA, a grant of 5,000 Euros. The winner will be developing his work on Alentejo during 2010 and the result will be published in book format and exhibited at the awards' ceremony in 2011.

A method first-time piloted in Portugal, the presentation of the candidates' works was made through the internet at ESTAÇÃO IMAGEM's website.
Official Partner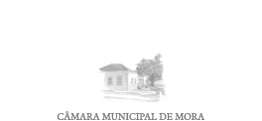 Media Partners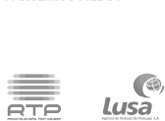 Support