There is something very special about judging a national photography award. It's a bit as if you were invited to someone's house for dinner, and then they asked you to stay overnight and then again for breakfast and for lunch… It creates a relationship of rather undeserved proximity through a unique visual access to a country with its potential and its limitations.
The ESTAÇÃO IMAGEM | MORA 2010 Award jury members all had extensive experience of photography awards and selections. Instead of just adding "one more" we felt genuinely invigorated by viewing, to us, unknown imagery.
The specificity with this award is that it is attributed only to picture stories.
The narration, the unity of style and the pertinence of the subjects were key to the jury's selection. If all three elements were not present we would turn down submissions though they would include some great images.
While fighting the Icelandic volcano ashes in order to reach Mora, I much hoped I would find the subtle tones in the entries that I so much appreciate in Portuguese literature. I did. Though not fiction, the award images opened doors to me. I now wonder what São João de Madeira will look like in a couple of more years of crisis. The tender portraits of the inhabitants in Bouça also made me reflect on my own life and what my objects would say about me. I was made to realise that the PSD campaign looked like a true winner – until the very last images. And the word "Sabor" will forever have a new meaning for me through the haunting images of Paulo Pimenta.
To see photography and the Alentejo grow together is our heartfelt wish.
With the "bolsa" granted to João Carvalho Pina, the ESTAÇÃO IMAGEM | MORA jury means to signify the value of photography not only for the preservation of memory but also to project a vision of the future.
AYPERI KARABUDA ECER
April 2010
Official Partner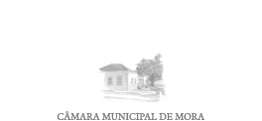 Media Partners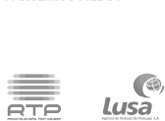 Support