The ESTAÇÃO IMAGEM | MORA, Photojournalism prize, the only one of this kind in Portugal, has been realized for the past five years with the support of Mora Town Hall, being open to the participation of Portuguese photojournalists, those from Portuguese Speaking Countries and Galicia, as well as foreigners living in Portugal or in Portuguese Speaking Countries.
Our media partners are RTP, Lusa agency, newspaper Público and the weekly economic magazine Expansão, from Angola.
For this year's edition, 139 photographers were presented, in a total of 386 reports. Within the set of its five editions, the competition has received almost 30 thousand photos, totaling 2.471 reports presented by 817 photojournalists.
The jury of this fifth edition was presided by Paolo Pellegrin, of Magnum agency, one of the most prized photojournalists worldwide; and also integrated Alessandra Mauro, photography curator of Contrasto; Christopher Morris of Agence VII; and Pablo Juliá, director of the Andalusian Center of Photography.
The ESTAÇÃO IMAGEM | MORA 2014 prize was awarded to photojournalist Mário Cruz, of Lusa agency, for the report Cegueira Recente (Recent Blindness). "The force of the images and sensibility with which the issue was approached were determinant for the jury's decision. Even when handling a less common theme, all of us agreed this was dealt with in a sensitive and delicate manner but at the same time with very powerful images, thus transmitting to the public a feeling of the difficulties the blind face in their everyday life," referred the president of the jury, Paolo Pellegrin.
The winners were announced at a public ceremony held in Mora, in Alentejo, on the 19th of April, followed by a public conference where the jury members explained the reasons for their choices.
The award was divided into seven categories: News, Contemporary Issues, Daily Life, Art and Entertainment, Nature, Portrait Series and Sports
Besides the analysis of the reports presented for competition, the jury also attributed a grant for the realization of a documentary work about the Alentejo, having won the project Presente (Present), to document the current state of memory on the Colonial War, throughout the municipality of Mora.
Parallel to the awards ceremony, took place the presentation of the book and the opening of the exhibition of the work Caça Grossa of António Pedrosa, at the House of Culture of Mora, relative to the 2013 Grant.
Official Partner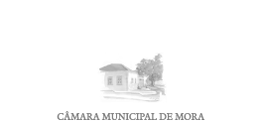 Media Partners

Support