I've always thought of Portugal as my second country. My second language (although my Portuguese may not be the best...) and my possible destiny. Returning now to Portugal, on occasion of my participation on the jury of the ESTAÇÃO IMAGEM | MORA Prize, was like receiving a great and unexpected gift and was, therefore, even more appreciated. It was an opportunity to get to know another side to Portuguese life: the physical reality of a magical place, such as Mora, and Alentejo's landscapes; and the visible reality of what is happening now, today, within the universe of photography in Portugal.
The days in Mora were sweet and intense. Sweet for the presence of so many friends who welcomed us in a friendly and tender atmosphere (Luís Vasconcelos and his fantastic wife, Teresa; Bruno Portela; and all the others of the "photography squad"). Intense due to the work with the jury. The remaining members of the jury and I –Paolo Pellegrin, Christopher Morris and Pablo Juliá – spent our days looking at the many reports submitted, trying to find a thread of the recent chronicle of a land and region that is currently experiencing a situation of great difficulty, just as Europe is. The jury also had the opportunity to discover new ways of telling stories through photographs (sometimes recognizing, others guessing).
In fact, this is the meaning of a report: to organize/to gather issues in a meaningful and visible set that allows one to get to know people and situations. And, that may move the public, as well. The journalistic practice isn't simple and its style is continuously changing, following innovational techniques and the presence of new instruments for communication. It's always necessary to find new languages and different rhythms to tell stories, sometimes old ones told through new words. Today, more than ever, each photographer has to assume himself as a real storyteller.
All of us jury members were delighted with Recent Blindness, by photojournalist Mário Cruz; a work that deals with life at Nossa Senhora dos Anjos Rehabilitation Center. The author's capacity to narrate this story, as if it were a personal drama, becomes a means of mutual support, or even, of solidarity, transforming this set of images into a visible, delicate and penetrating symphony.
The ESTAÇÃO IMAGEM | MORA GRANT was entrusted to Hermano Noronha, who will develop his photographic project Present, documenting the current state of memory of the Colonial War, within the municipality of Mora. In this manner, the jury has awarded a bold photographer and a project of undeniable importance, highlighting, as well, that a story that deserves to be told always requires continuous work, profound sensibility and updated memory.
Alessandra Mauro
April 2014
Official Partner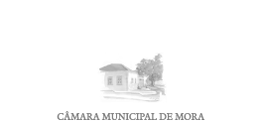 Media Partners

Support