Presiding the jury of the ESTAÇÃO IMAGEM AWARD 2015 Viana do Castelo has allowed me to discover and understand the heart and soul of photojournalists of the region – an important and humbling experience.
We have seen images that depict both beauty and difficulty – those that delight the senses and the imagination, and others that allow us to comprehend the complexities of critical societal issues. What was most evident, above all, was the dedication to documenting life itself in an extraordinary manner.
Bruno Simões Castanhelra's work Troika was awarded the highest honor – the second time he has won this distinction. With this year's entry he has given voice to loud screams of indignation and soft whispers of desperation of those who have fallen victim to the economic crisis that has plagued so many in Portugal. The jury, Ruth Eichhorn, Yannis Behrakis, Elena Boille, Horacio Villalobos and I, strongly believed in the need for Castanhelra's documentation to be seen and felt in all its power.
The Northwest Peninsular Award, with the theme of Naval Construction was given to António Pedro Santos for his portfolio Naval Battle. His entry showed each facet of the industry – in small detail, sweeping panorama, technical and human aspects.
António Pedro Santos, who also won the second prize in Set of Portraits, became the recipient of the Estação Imagem Grant with a portfolio series of consistently captivating images. In 2015 he will explore the Minho filigree, a cherished regional tradition of Portuguese jewelry making.
Throughout our three days of judging, we exercised our (many) collective years of experience and the wisdom that was bestowed upon us by our own mentors, something that has shaped our careers. We were all too aware of the dangers of modern technology and importance of being the standard bearers of ethics in story-telling. While photographic styles have evolved there is one thing that never changes, and that is the need and responsibility of telling the truth. And what you see here on the following pages is a book of truths.
Our incredibly generous, warm and talented hosts, Luís Vasconcelos, his gracious wife Teresa, Bruno Portela and a magnificent team welcomed us to Viana do Castelo, whose vibrancy and beauty enchanted us. A special thanks to Viana's mayor, José Maria Costa, whose enthusiastic and whole-hearted support were vital to ESTAÇÃO IMAGEM.
The Award's first year in its new home is proof of the continued and unflagging recognition of photojournalism's proud place in the country. A country that I am proud to say will soon become my future home.
MARIA MANN
April 2015
Official Partner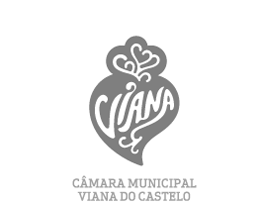 Sponsors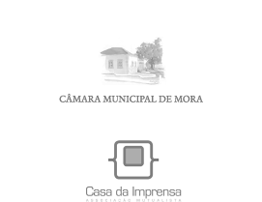 Media Partners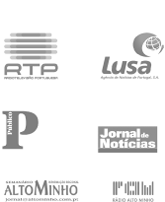 Support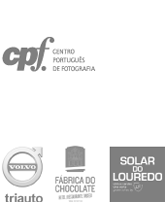 Partnerships